Printed Stick Type Shirred Plastic Sausage Casings For Sausages

Printed stick type shirred plastic casings for sausage,produced by shirred process ,so when
fulfill meat is more fast ,that can save much thime.And stick type shirred plastic sausage casing
is uniform ,every casing size are same .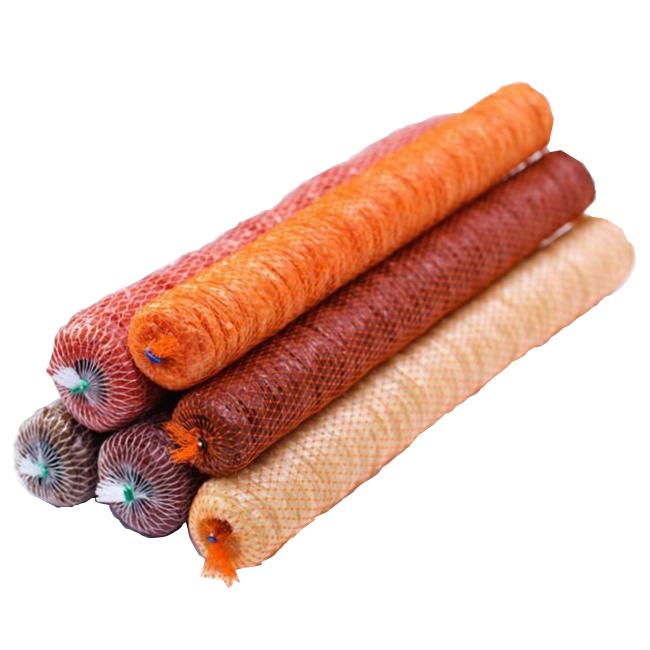 Product Details
1
Temper:
Soft
2
Material
Nylon
3
Type:
Shirred
4
Thickness:
50um-75um
5
Place of Origin:
Jiangsu,China
6
Logo Printing
Acceptable
7
Colour:
Brown
8
Usage:
Vienna Sausage, Luncheon Meat,Mortadella etc.
9
Surface:
Printed acceptable
10
Certificate:
SGS ,ISO,FDA
11
MOQ
10,000m
12
Free Samples:
Available

How to use Printed stick type shirred plastic casings for sausage,produced by shirred process?
1. Soaking: Casing shirred or cut pieces should be soaked in COLD WATER for approximately 30 minutes.
2. Stuffing: Casing should be stuffed tightly; 5% to 8% larger than nominal diameter. Never under stuff casing.
Clip tightly. Clip should not slip.
3. Cooking: Steam or water cook to desired internal temperature.
4. Cooling: Cool slowly. If possible, utilize an intermittent 2 minute on and 3 minute off showering cycle until
internal temperature reaches 115-118 degrees. Otherwise shower continuously for 20 minutes.
5. Storage: We recommend you do not place product in direct airflow from fans immediately after cooking.
Cooling too quickly or refrigeration casing before it is cooled down may cause wrinkles. Finished products may
be frozen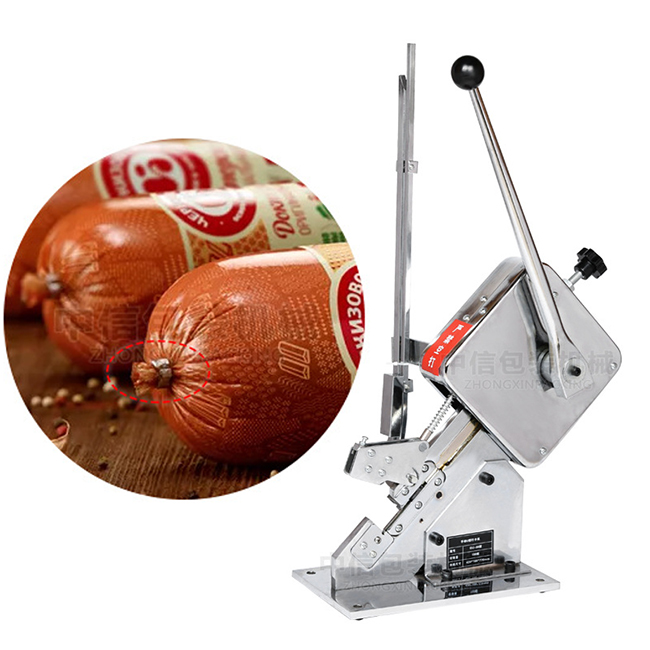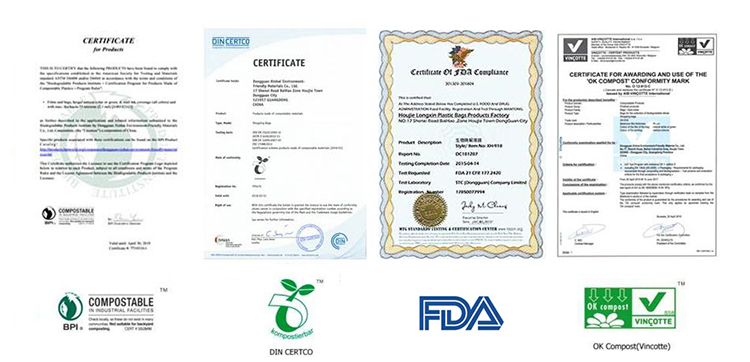 Kingred Material Technology Co., Ltd, a company specializes in food packaging material,
mainly including packaging film ,plastic bags,aluminum foil products, plastic labels,
sausage casings etc. We built intimate business relationship with customers worldwide
,mainly from Russia,USA, Japan, Canada, Australia, Brazil, India , Spain, etc.
With many years of accumulation,Kingred have earned a reputation and industry presence
as a packing expert. Nowadays it continues to expand its clientsand team
in order to provide its customers with the best customized service.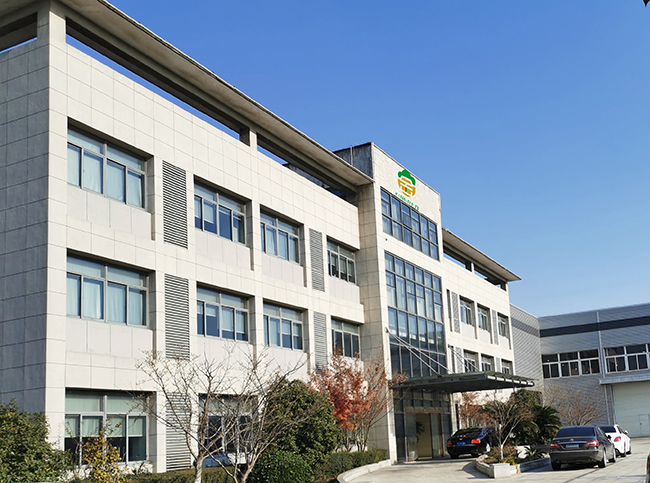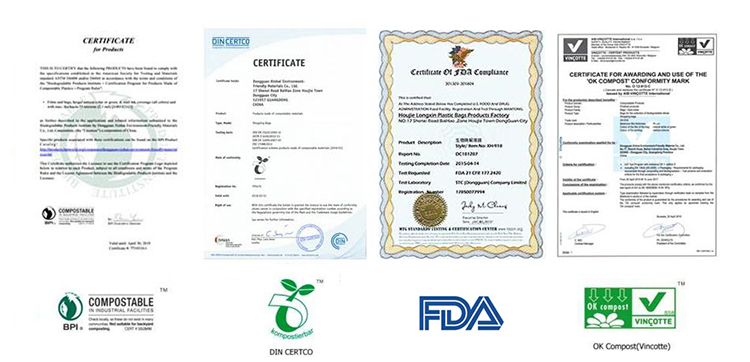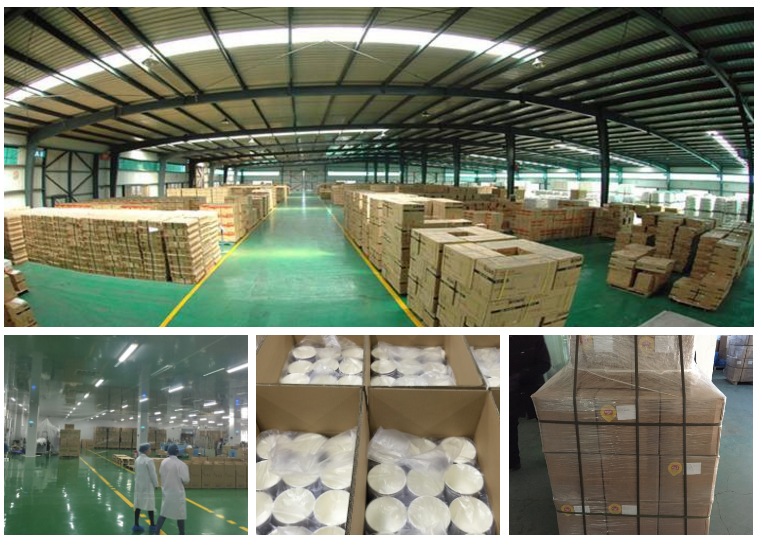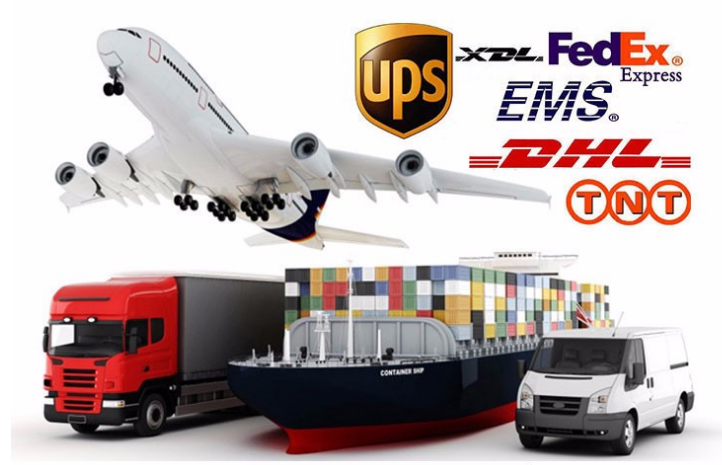 ♠On-Time delivery&Flexible ways of payment
♠ Free printing design for plastic sausage casings
♠ 24 hours after-sale services
♠ Agreement on quality
♠ Strict quality control

1. What are your main products?
We are flexible packing supplier ,like plastic film ,plastic bags,sausage casing,label etc.
2. Do you offer samples?
If you need some samples Plastic Sausage Casings to test,
we could make as requested.
3. What should be provided when placing orders?
The material, size, thickness, width, length, printing art work and design work in AI, PSD or PDF.
4. What is the main material of your products?
The main material is PA,EVOH,PVDC,PE,etc.
5. How does your factory do regarding quality control?
Quality is priority.We know the great importance to quality controlling from the beginning
to the very end.
6. How about your lead time plastic sausage casings?
It depends on the order quantity and the season you place the order, and 20 to 25 days is the usual case.