Logo Image Printed High Barrier Heat Shrink Bag For Whole Turkey Frozen

High Barrier Heat Shrink Bag​ is a kind of new packing material what produced through
special processing, such as multi-layer co-extrusion, blowing and stretching, etc. and with
special raw materials.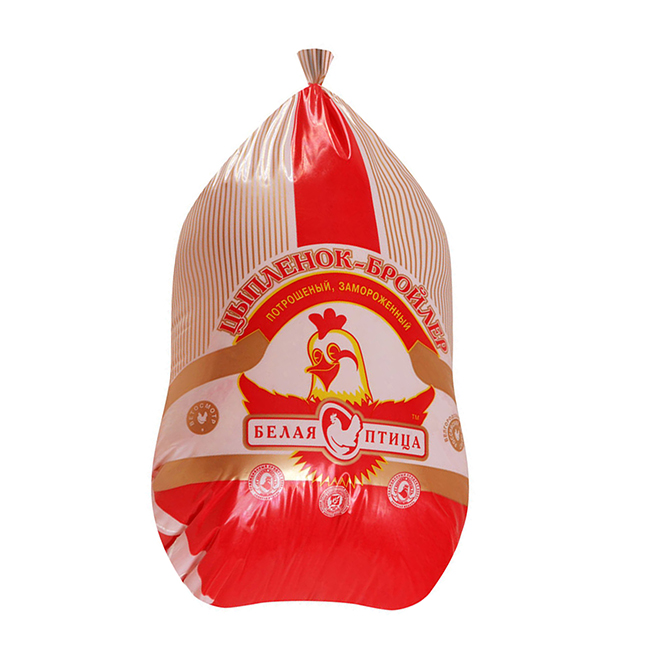 | | |
| --- | --- |
| Product Name | Logo Image Printed High Barrier Heat Shrink Bag For WholeTurkey Frozen |
| Application | Turkey,Meat, Cheese, poultry, nuts products |
| Structure | Multi-layers EVA/PE co-extruded |
| Material | EVA/PE,PVDC/PE,PA/PE |
| Size | 9"*14",9"*16",9"*14",10"*16",etc. |
| Thickness | 50um,55um,customized |
| Freeze Resistance | -40°C |
| Heat Sealing Temp | 80°C-90°C |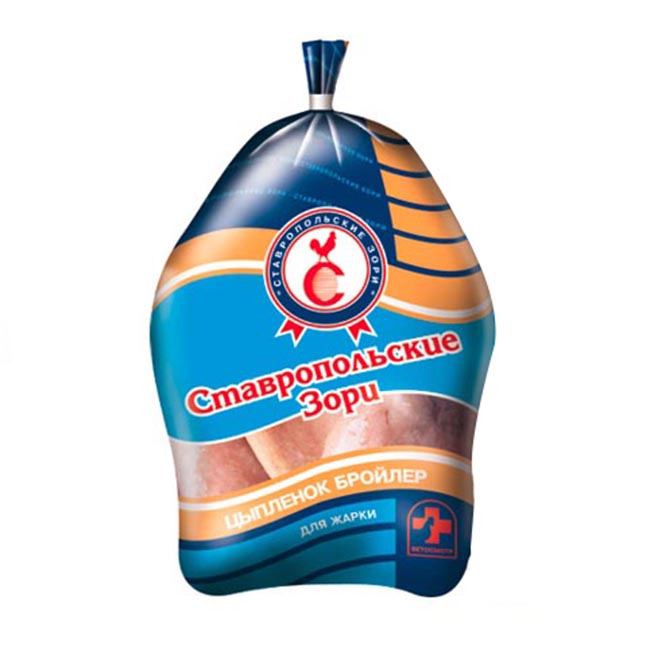 Mainly used for meat's freezing package for fresh, and it's also usedto pack cheeses,
seafood and cooked foods for fresh.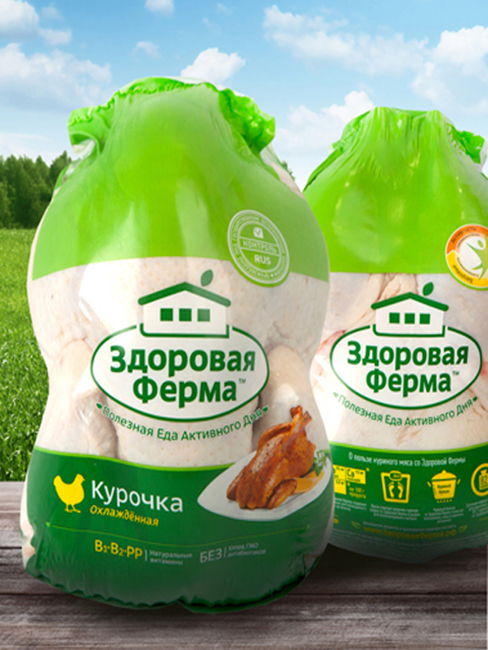 1) In a large pot, bring water to 190 degrees F = 90 degree ℃
2) After dressing your chicken, make sure you drain it as well as possible. We use a draining
rack made for this purpose.
2) Place chicken, head first into the bag.
3) Push the air out. We do this by giving the chicken a "hug."
4) Twist the open end shut (make a pigtail) and secure with a tie wrap or clamp.
5) THIS STEP IS ESSENTIAL! In the section of the chicken between the breasts in the middle
of the chest, pierce a small hole.
Doing this will ensure that air can escape - you want the air to escape, otherwise it will look
like a "puff fish."
6) Then, dip the bag into the heated water for 2 to 3 seconds. This will get the perfect result.
Don't dip too long otherwise water
will enter the bag through the small puncture you made for the air to escape.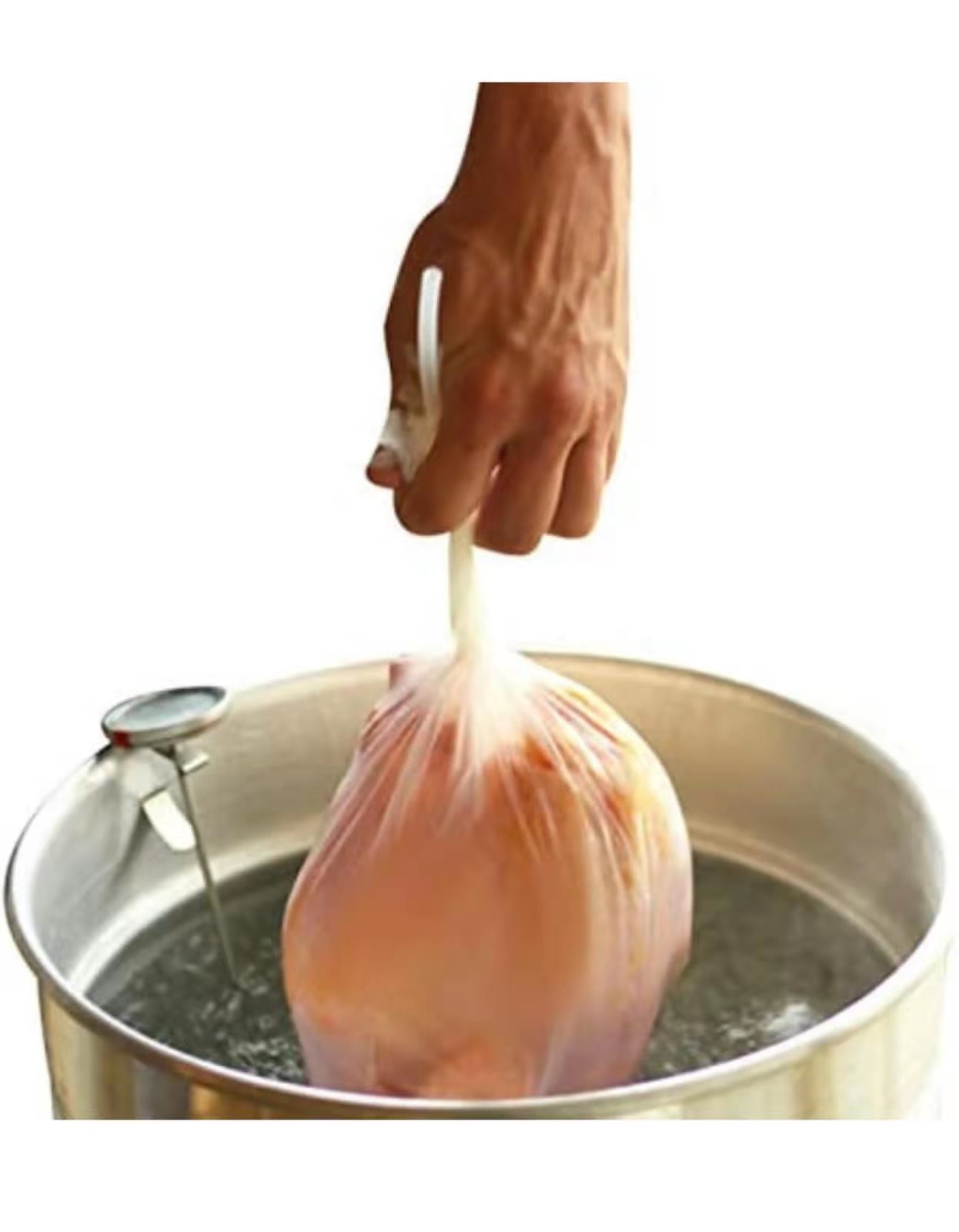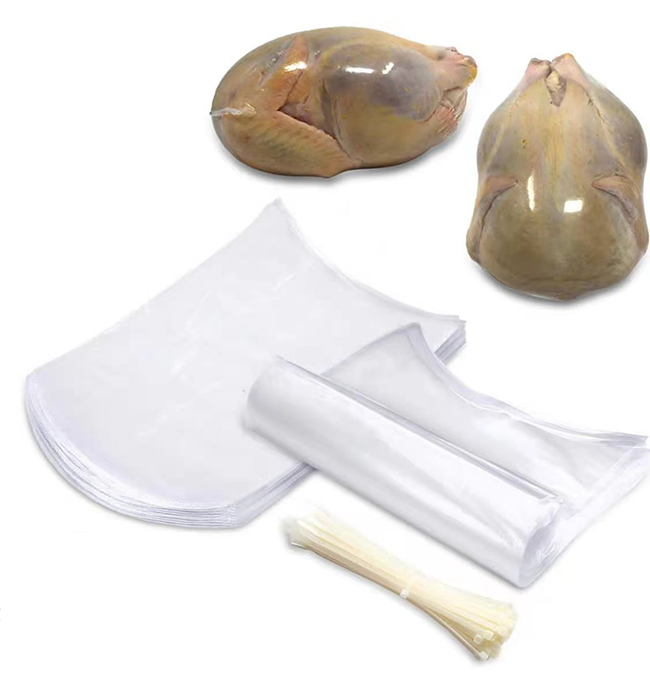 Q1: Are you a manufactory for High Shrinkage Printed Hot Water Shink Clear Whole Chicken Shrink Bags​?
Yes we are the factory which has experience for 10 years in food packing materials field. If you want professional packing
advise, please feel free to contact with us.
Q2: This is the first time to buy the packaging, what's the information I need to provide ?
1,What thing you want to put
2,How many you want to put
3,Colour
4. Order quantity
Q3: What is the MOQ?
5,000 pieces if have stock
Q4: What is your lead time?
Normally 7 days,if have stock more quickly

Q5: Can I have sample first?
Yes of course, we will send you samples for testing before you make the order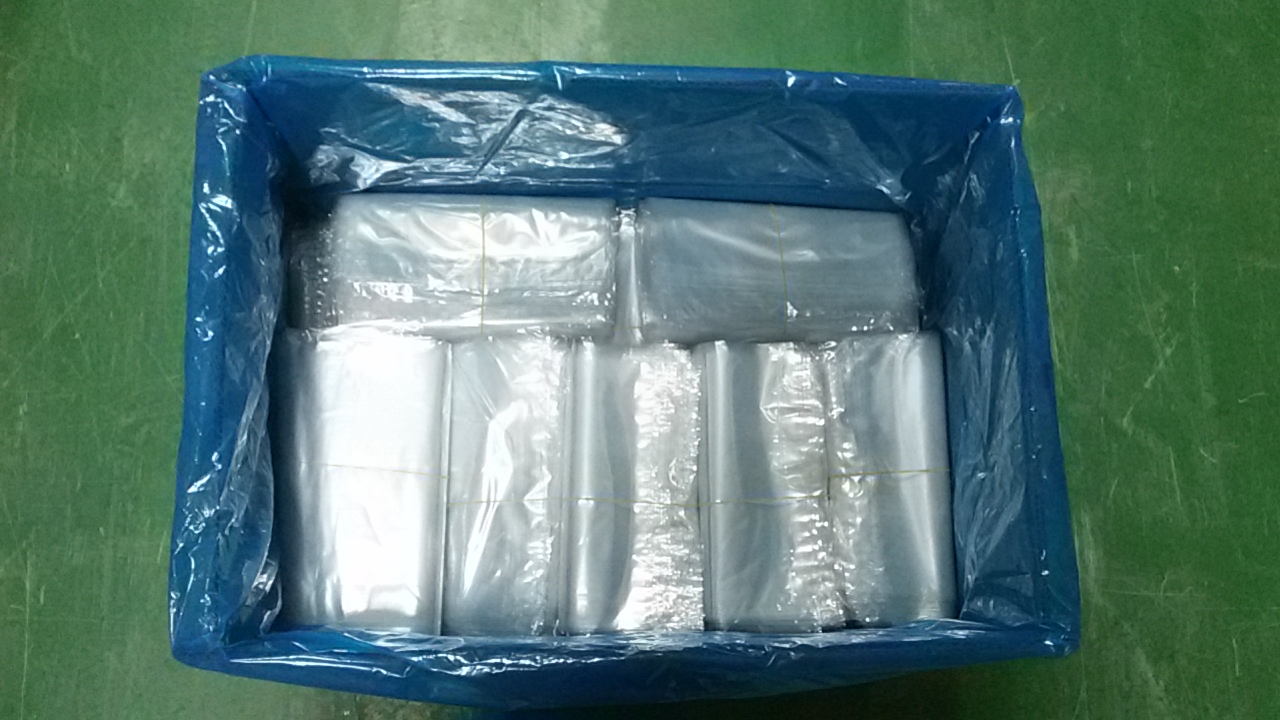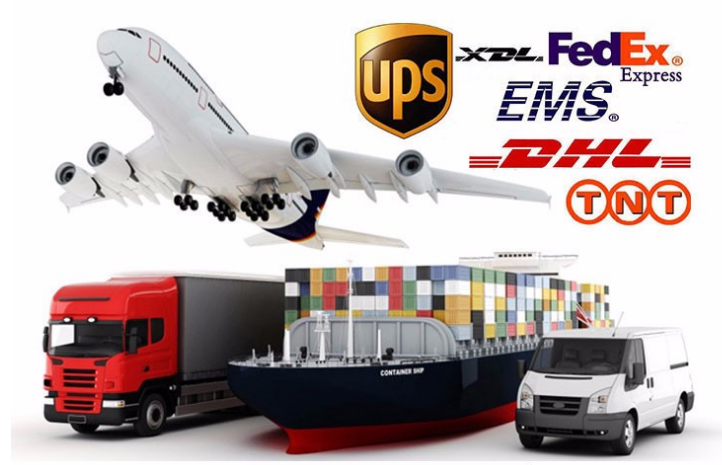 Our six promises
① We can do the designs according to the customers'requirement
② We can open customers'own mould as per their requirement
③ We can offer you the high quality & reasonable price
④ We can offer you a good after-sell service
⑤ Prompt delivery
⑥ Free samples are available

★ We are the company engage in food packing for more than 10 years
★ We are the supplier of the biggest dairy products company in the world
★ Good experience of OEM and ODM for our customers
★ Provide best price, high quality and fast delivery